Get More Done In 12 Weeks Than Others Do In 12 Months
FREE
12 Week Year

Resources: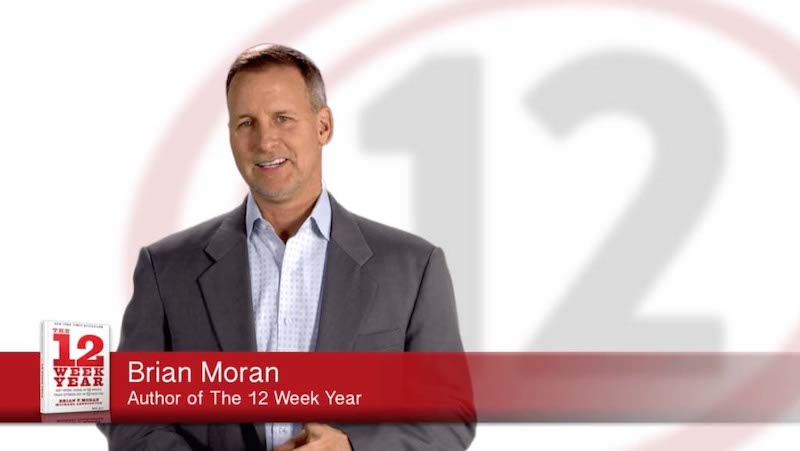 If you're new to the 12 Week Year and would like to learn more about what makes this method so effective, sign up for our FREE 3-part video overview below.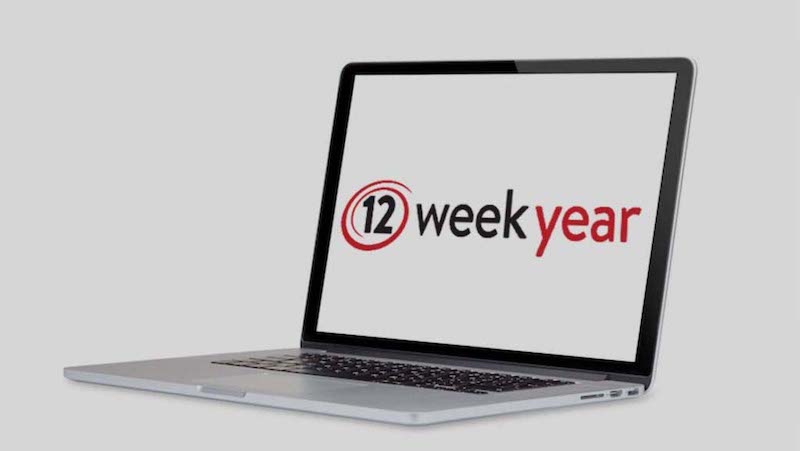 If you've read the book and you're ready to start applying what you've learned, sign up for our FREE "Getting Started Course" below for book bonuses and sample plans.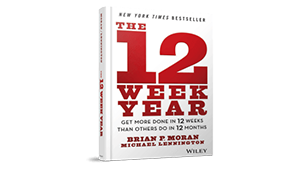 New York Times
Bestselling Book:
The effectiveness of traditional goal setting using "annual goals" has long been debunked as an ineffective goal-achieving approach for eight out of ten people.
That's why respected business publications like Forbes, Fast Company, Entrepreneur Magazine, and dozens of others, have published numerous articles exposing the pitfalls of traditional goal setting.
The 12 Week Year book will walk you through the proven step-by-step system for achieving more in 12 weeks than others do in 12 months.
12 Week Year
Core Training
Going way beyond the basics covered in our New York Times Bestselling book, this in-depth training is where we teach our full system, beginning to end, in great detail, including the latest cutting edge strategies, tactics, and tools for getting more done in 12 weeks than others do in 12 months.
It's like graduate school for high performers. You'll learn what's working NOW, straight from the folks who literally wrote the book.
12 Week Year
Team Training
The 12 Week Year Team Training Program was developed to take leaders and teams with little to no knowledge of The 12 Week Year concepts and teaches them to fully engage, take ownership, and consistently perform at their best.
This program is perfect for the busy team leader who loves the consistency, stability, and promise The 12 Week Year is known for and wants to train their team to get more done in 12 weeks than other teams do in 12 months for a fraction of the cost of other hands-on training options.
12 Week Year Performance Coaching
12 Week Year Coaching is all about increasing accountability and driving results through more effective execution.
The number one problem holding most people back from achieving more is not a lack of knowledge, intellect or information. Nor is it some missing secret strategy, idea or sales technique. The number one problem for most individuals and teams alike, is a fundamental lack of Execution.
At the 12 Week Year everything we do is structured to ensure you and your team execute on the top priorities.  The 12 Week Year Coaching program employs a proven process that leverages the 12 Week Year as the execution platform.

My name is, Brian Moran, Co-Author of the New York Times Bestseller, The 12 Week Year. Over the last several years, my business partner, Michael Lennington and I have had the good fortune of aligning ourselves with many of the largest organizations in the world.
After exhaustive testing, we were able to strip away the noise, and isolate the proverbial "simple hidden on the other side of complex," which has now become the bedrock of our 12 Week Year Methodology.