Welcome To The 12 Week Year Planner Support Center
This page has resources to help you get the most from your 12 Week Year Planner.
Start with the short video's that walk you through how to complete each section of the planner.
If you're new to the 12 Week Year, we've also included some sample plans that you might want to look at, as well as a sample Model Week.
If you haven't read the book you can order it at a discount.
We've also listed a few other resources that you might find helpful.
How To Use Your 12 Week Year Planner
Additional
Plan Worksheets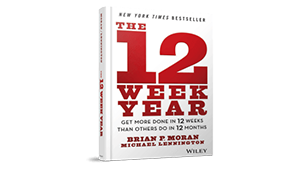 Reorder Your
12 Week Year Planner